« Product Overview
AGX RadioForce DTHF01
High performing desktop reader for RFID HF tags (13,56 MHz).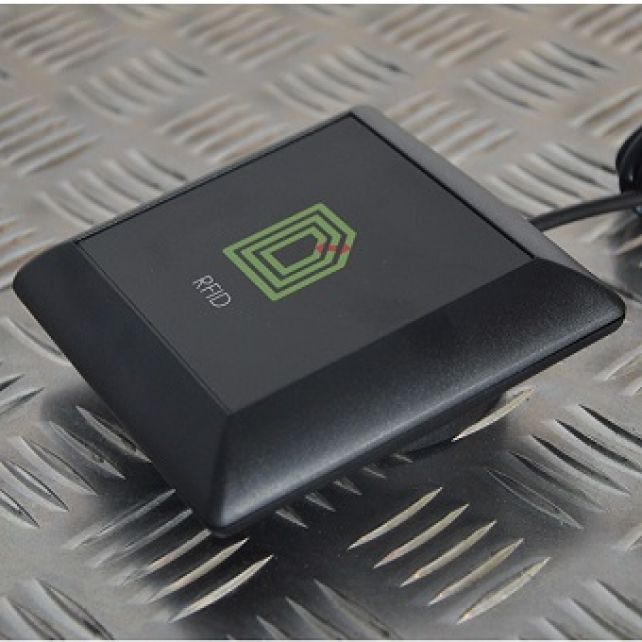 The family of AGX RadioForce DT HF transponder readers is designed for easy integration into various applications. In order to achieve a maximum of flexibility, it is based on a modular design and combines a "state of the art" reading performance.
The device supports either
USB (V 2.0) or RS232
communication just in dependence on the connection cable. The family of AGX RadioForce DTHF transponder readers is available in many versions.
The AGX RadioForce DTHF as ready to connect reader
(13,56 MHz)
in a slim line black or white housing.
Frequencies
Application Areas
Food
Time Management
Asset Management
Waste Management
Access Control and Security
Laundry
Pharma
Library and Documents
Fashion and Apparel Industry
General Warehouse
POS
Maintenance and Service
Ticketing
Onsite and Field Service
Transport and Delivery
Industry and Automotive
ATEX-Zone 2 und 22