« Product Overview
AGX SLB9020 Tag UHF (Galvanic)
AGX SLB9020 Tag for applications in galvanic environmental conditions. Resistant to acids and alkalis..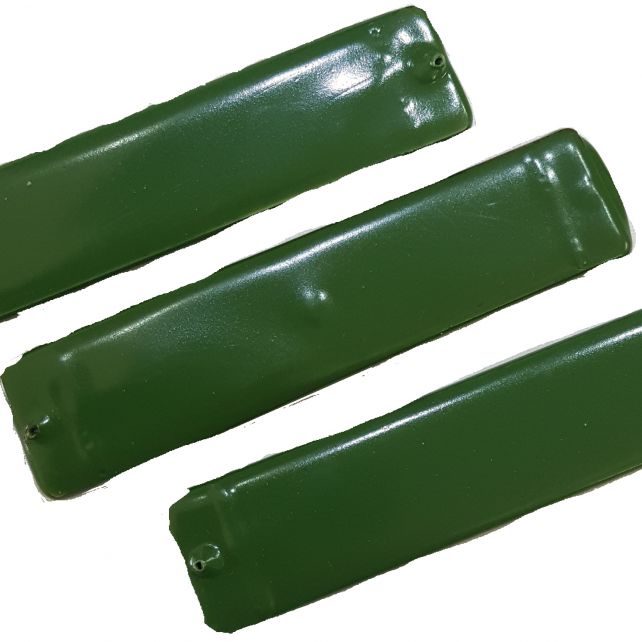 The AGX SLB9020 RFID Tag has an operating frequency of either 902-928 MHz (US) or 865-868 MHz (EU) and is based on the Alien Higgs-3 IC, which provides a max read range of up to 10.8 meters.
The industrial RFID tag AGX9020 is IP 68-rated, making it suitable for harsh outdoor industrial environments as well as exposure to water and contaminants.
AGX SLB9020 UHF tags have an operating temperature range of -40°C to +150°C, and can be attached using high-performance adhesives, via a rivet hole, or using a cable tie.
This Tag has following special feature compared to standard RFID-Tags: Its coated and is acid resistant. So it can be used in galvanic processes for example by electroplating racks.
Frequencies
Application Areas
Asset Management
Waste Management
Industry and Automotive